Meditation is an old practice that aids you to have more control over your mind, and then your life before you fully discover yourself. Meditation is an efficient way to power up your batteries and provide calmness to your mind.
We all experience periods when our mind seems to be taken over by life's challenges preventing us from thinking straight. A good number of times, some of these thoughts flood our mind and it even prevents us from sleeping.
However, with meditation, all these negative emotions, thoughts, anxiety and the likes can be eliminated.
Based on studies, if meditation is carried out regularly, the signs of anxiety and stress will be eliminated. You will be mentally balanced, and it would be easier for you to handle challenging situations.
You do not need to belong to a religion before you meditate, and you do not need to remain in a particular position before you meditate.
All you need do is take time out to be alone and clear your head. With meditation, people who have high blood pressure can get it lowered. In addition, meditation works effectively to provide strength to your immune system, preventing you from contracting illness.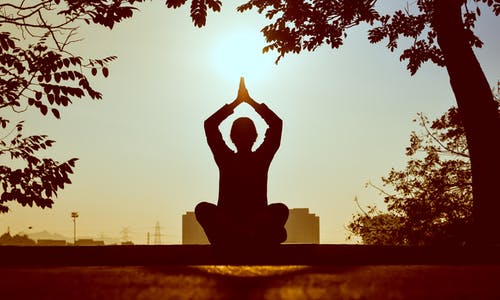 Also, if you do not want to age faster, then one way to combat this is by meditating. It might seem difficult at first but if you keep at it, you will discover that it is easier than you expected.
Meditation also helps you to keep your calm even in the midst of frightening situations where people would fret. You will remain calm, and it becomes easy for you to think properly. With meditation, you will be more sensitive and tolerant; taking out your anger on people would become a thing of the past.
With time, you will realize that you are more confident in yourself than before. Also, your personal growth would be aided because you have a healthier mind.
For people in the workplace and students in school, regular meditation helps them to effectively combat distraction and improve productivity.